Roellinger, of all restaurants, offers in my opinion the perfect balance between a food that is extremely good and a cooking which is smart, innovative, interesting and tells a story.

There's first the story of the Chef himself, widely available in videos and newspapers articles: a chemical student, he got wildly assaulted when he was 20 ("a la Clockwork Orange" is the description which is always used), spent one year unsure whether he would ever walk again or even keep his legs. This made him rethink his life plan and, once recovered, he decided to open a restaurant in his mother's house to recreate the ambiance he remembered from childhood when it was a high place of the social life of the city.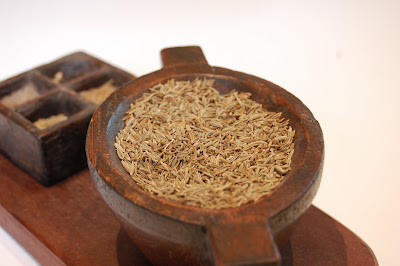 As a result, this restaurant is like no other. It really is a bourgeois house in the middle of Cancale. At Roellinger, there is no glorious façade or window. You enter by the garden and you ring at the door, and Madame Roellinger or Rodolphe, the Maitre d', will come to open the door and welcomes you.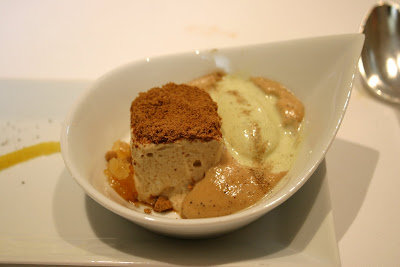 Some coffee based dessert. They called it "de M. de la Merveille" because he is the one who introduced coffee in France, apparently
But Roellinger is first and foremost one of the best restaurants in France. It uses the best ingredients, with a very natural focus on local seafood, incredibly fresh. It offers recipes which are at the same time accessible, perfectly finalized, fine tuned, and incredibly complex.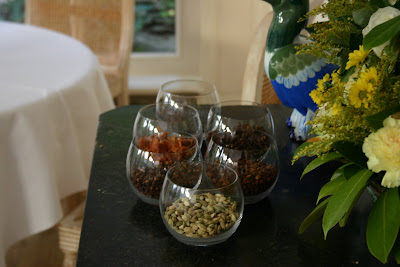 It also tells a story of this region the way Roellinger sees it, i.e. a story of adventurous travels. This is a story of the travelers from Cancale and Saint Malo, who went to discover distant countries and brought back new flavors such as coffee, tomatoes, spices... Les Maisons de Bricourt are, in a sense, at the western end of the spice route.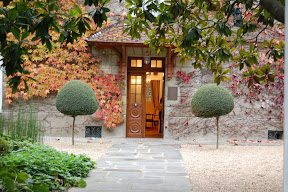 Perfectly emblematic of that style is the barbue fish with confit kumquat, a dish similar in principle to the turbot which Atahan Tuzel discussed in
Gastroville
recently. First there is the perfect cooking of this super fresh fish. This ensures that the specific taste of the fish is patent and obvious. Barbue may look a bit like turbot, but its flesh is less firm and has a characteristic bitterness.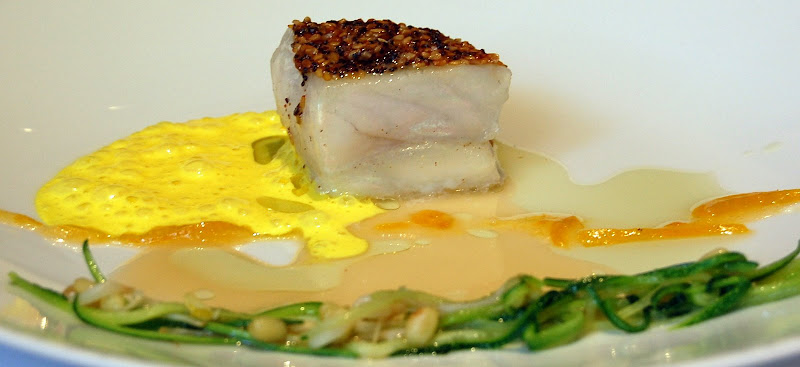 Then there is the incredible complexity of the composition of the dish. Actually, it is only incredible because it does not feel complex at all, but only perfectly balanced and delicious. The barbue has a crust of sesame and popseed. It is served with kumquat syrup and confit kumquat, a curcuma sauce, strings of zucchini skin and sprouted soy. And yet it feel like the perfect fish dish, and all those flavors, bitterness, smells only serve to express the fish, not at its best, but rather beyond its "natural" best. It is a cold sea fish, happy like a Swede visiting the French Riviera, discovering the sun and exposing its white skin to it.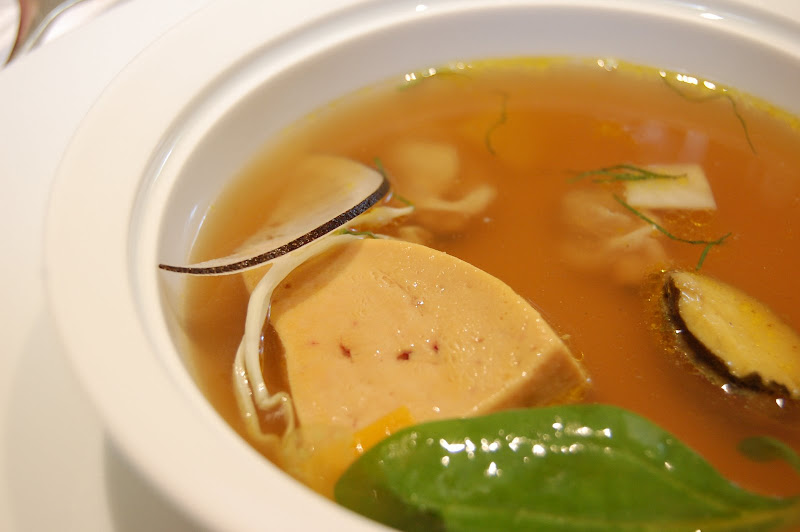 Bouillon d'automne, petits ormeaux, foie gras
Another highlight of that meal was the cocoa and Xeres wine lobster. There again, an ingredient of first quality, a wonderfully firm and tasty lobster, "outtastes" itself thanks to the incredible talent and finesse of the chef. Olivier Roellinger is the saucier in his own restaurant. That is to say that he is directly responsible for every dish, which goes out of his kitchen, as sauces are the cornerstone of his style (in that sense, I guess, there is something traditional in Roellinger's cooking).

Roellinger dishes have the subtlety and complexity of great wines. Like great wines, they bring several diverse tastes in an unlikely unity, while respecting their diversity. For this lobster the power of the cocoa, and the sweetness of the wine, leave room for the iodized flagrances of the lobster. They also prolong the effect of the texture, thanks to a perfectly executed, light and smooth sauce, and some vegetables as a transition between the textures.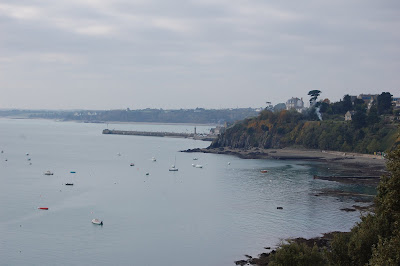 Indeed, despite the presence of a very interesting sommelier, (he's the brother of the one at Bras'), wines remain a sidekick in the Roellinger experience. There are surprising, unknown wines as well the usual stars, a wine list which is not very long, and the advice of the sommelier always ensures a decent pairing, which I guess is already a performance at that level. However, there is no sense that the meal would be significantly less good when drinking water, less again a reciprocal transfiguration of the dish by the wine and vice versa, like you can experience at Senderens, le Bristol or Winkler for instance.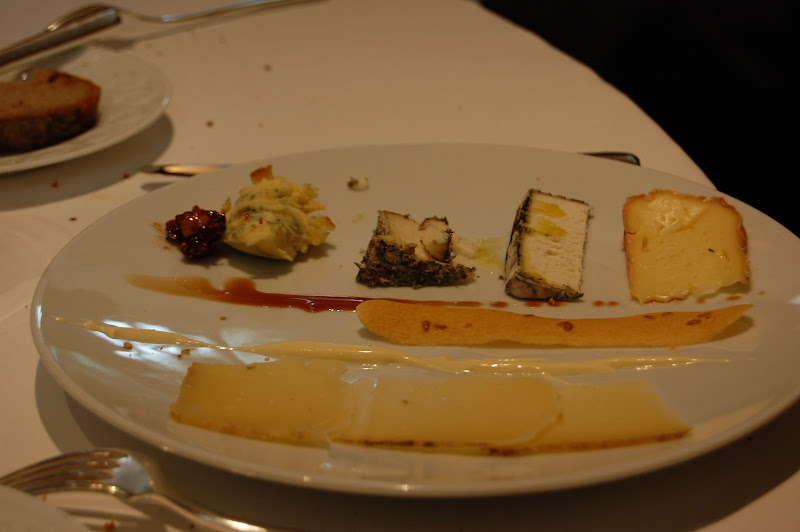 Cheese plates that are more than cheese plates
Another very remarkable feature is that meals at Roellinger are very often entirely perfect, satisfying from one end to the other. Roellinger has the best coffee list I am aware of, and the few mignardises in the end are absolutely consistent with his style: little cubes served in a spice box, on a bed of spices, such as chocolate/ginger, white chocolate/lemon, orange flower marshmallow… Even cigars show the same care in picking and handling than the food.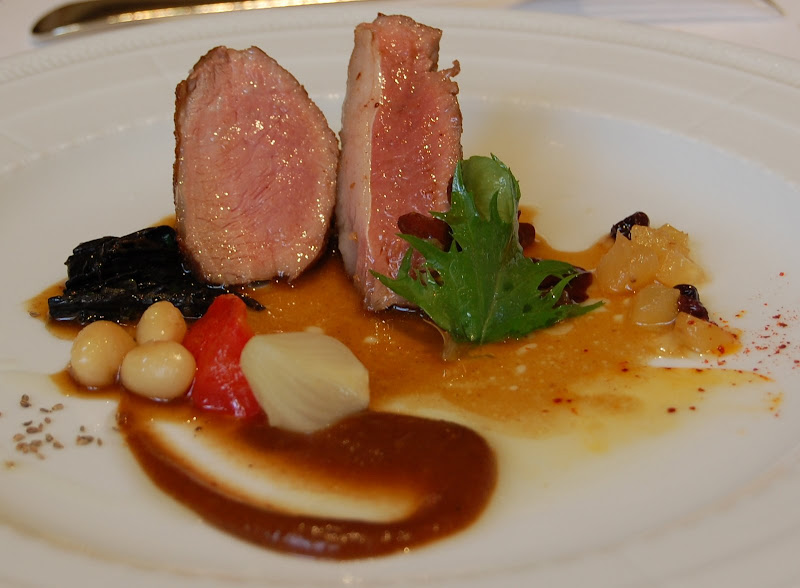 Agneau de l'aubrac au Tamarin
In the beginning there were also magical amuses of fire-place grilled mackerels, a remarkable samousa of andouille where the traditional charcuterie bretonne is transfigured by a special curry, resulting almost in a suppression of the strong taste of the andouille at the benefit of its fatty, melty texture. So it crisps, it melts, and it has that musked, curry scent.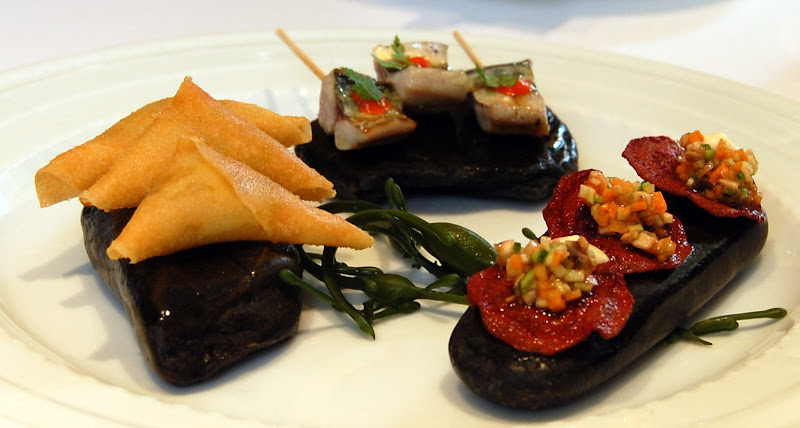 In a sense, Roellinger is a very traditional French restaurant. First because the history of French cuisine is all about integrating foreign ingredients and influence – that's its greatness and specificity. But also, in a wider sense, because restaurants in France traditionally testify to the life of the people.

Raw John Dory variations: ginger marinated, with carrot, green mango -- a line of ginger sauce, "celtic vinegar" - a reduction of apple and cider
The restaurant in France is not only a place to eat, to go out, to date or to have business meetings. It is part and parcel of culture in the most fundamental sense. It must be understood in regard to the relationship of people to the world they live in, how they live their life (e.g. Meneau's cookbooks is organized by "fêtes" – there are menus for all the different holidays of the year, celebrating Christmas, harvest, or carnival), social structures and hierarchy. With Roellinger (and some others), this tradition is alive and well.